We specialize in Evinrude Outboard system installations, fuel, steering and boat systems, engine rebuilds and diagnostics based on time tested troubleshooting techniques as well as the latest comprehensive computer technologies.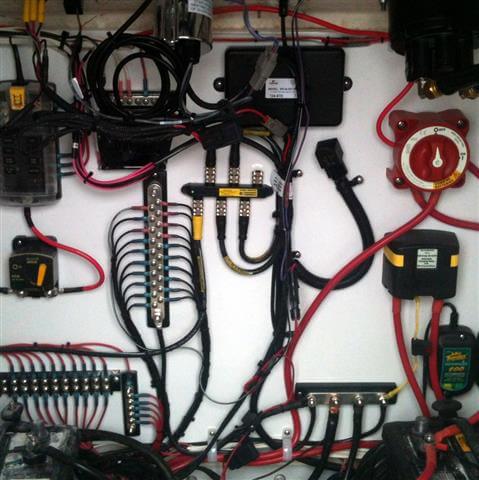 Installations
We install new engines, repowers, trim tubs, hydraulic steering, and dual AC-Delco battery systems – peace of mind instead of pieces left over after you put it together yourself.
Diagnostics
Symptom -> System -> Component: A mind set that solves your engine's problems.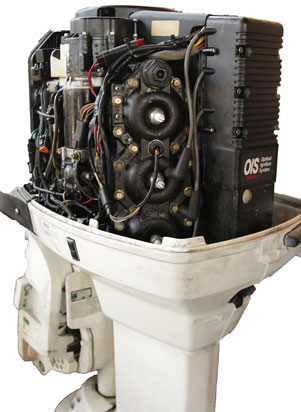 Engine / Gearcase Rebuilds
Factory original Evinrude / Johnson parts make better powerheads and gearcases. Sounds simple, but that's what makes us different.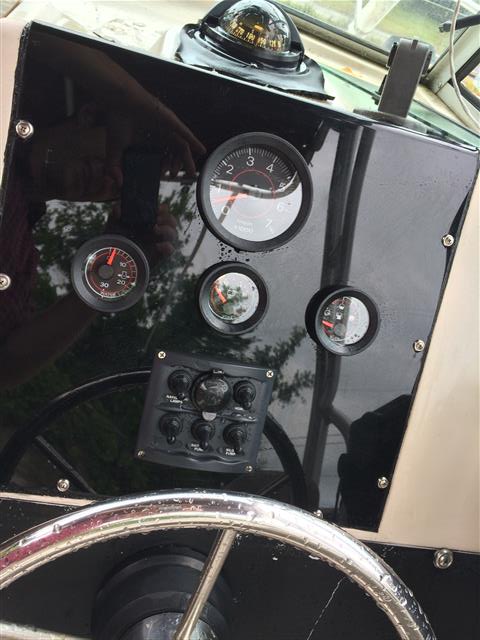 Custom "facelift" dash panels
Customer Testimonial: "I love the new motor you guys put on for me, but, I hate admitting this- I like the new dash even better. It's like my old boat got a face lift.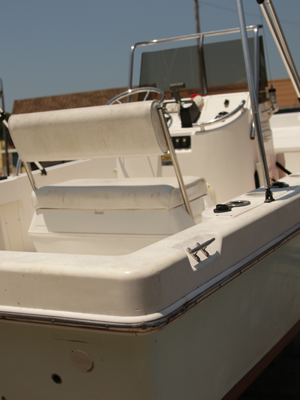 Fiberglass Repair
Blemishes? Damage? Any other fiberglass issue? Our very own Return of the Jed will see them vanquished forever.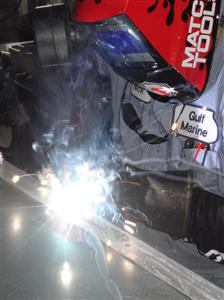 Custom Welding
Need something welded? Our crack team can fix anything made of metal. Contact us for more information!
Propeller Repair
The Tampa Bay area can be a dangerous place for a boat propeller, but never fear! If you have a damaged prop on your boat, you don't have to buy a new one. Save money and let us rebuild the prop for you. It's normally half the price of purchasing a new one and it will look and perform as brand new.
If you don't see it listed here, just ask! Our experienced staff can do almost anything you can think up.
Contact us today!